What laws are there relating to US online poker?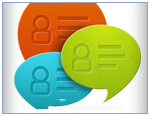 Players are recommended to follow both federal law and the laws pertaining to their individual states to ensure legal clarity.
Back in 2006, Congress passed the Unlawful Internet Gambling Enforcement Act (UIGEA) which made it illegal for financial institutions to process payments for gambling companies. According to legal interpretations, online poker is legal in the United States outside of specific states that have legislature making poker or "all forms of wagering" expressly illegal. The laws in place, specifically the UIGEA, have targeted financial institutions and payment processors and never individual players. It is on record by the US Department of justice that the Federal Wire Act of 1961 does not apply to online poker. In fact, as recently as 2011, the Department of Justice reiterated their position that they considered the Federal Wire Act need only apply to sports betting.