The Best US Poker Sites For Fast Payouts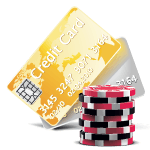 Without a doubt, the #1 concern for any US regular who plays online poker is getting fast payouts.
After all, there is nothing worse than waiting for a financial payout to happen when it is past the expected deposit date. It is even worse when you've paid extra fees or contacted a customer service representative and got no help.
Certainly players have to consider that the legal climate for payment processors is simply not what it used to be ten years ago. However, with realigned expectations, and by sticking to reputable sites, players in the United States can still get fast payouts for their funds.
For quick, legit withdrawals to your bank account when playing poker online, there are very important considerations for all American players:
Payout issues for USA poker players
How the law affected quick payouts
How we found the best places that offer fast payouts
What are considered fast payouts for United States players?