The Top Free Money Sites Online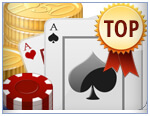 Free money play poker is an extremely popular way for poker players in the US to quickly get to the tables and have some fun without any financial risk. With uncertainty surrounding the current gambling law in the USA, the good news for all Americans is that free play poker is completely legal, no matter where you are located.
That's right - play money sites are totally legit. Hell, even Senator John McCain was caught in 2013 playing play money poker on his smartphone during a hearing in Congress. If the politicians are doing it, why aren't you?!
Free money play poker sites online work just like their real money counterparts, but chips are free. Whenever players end up having a zero balance, they can just request more to be put into their account.
On this page, we'll take a look at play money poker games, what to look for in a good Internet poker room and how we've found the best sites (for free play or for real money) on the web.
Play Money - One Step to Killing Real Money Games
While they might call them "play money" games, they are hardly just for giggles. Players will find that free play games are competitive - and fun. Although there is no real currency tied to free play games, players should be aware that many US sites allow players use play money as a means to accumulate points towards prizes. Some sites in America even offer the opportunity to use play money points to enter into real money tournaments. Just about every poker site on the net will run "freeroll" tournaments where players get to enter for free, and based on where they finish, will win a nominal real money award, player points, or merchandise.
We recommend you take play money games seriously. They may attract a lot of fish who play fast and loose because there's nothing at stake, but they do improve your game before you take the plunge on a site for real money. Plus, you get to try out new tactics and even win some cool prizes and cash.
Try Out New Poker Games for Free
While free play money cash games tend to play very loose and aggressive, play money tournaments tend to play very realistic to real money games in the middle and late stages. Participating in play money poker tournaments is a great way to gain experience. By taking free play games seriously and using it as a means to improve your game, the transition to real money games will be that much easier. While it might be a thrill to make the final table and win a million points, it pales in comparison to knocking out a pro and landing at a final table where you guarantee yourself a big payday. By gaining the necessary experience at play money tables, players can be that much better when the stakes are real.
Gain Experience and Learn Your Lessons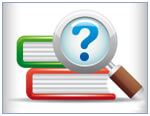 Another huge advantage to participating in play money games is the ability to learn a new poker game without burning your bankroll. Games such as Omaha, Texas Hold'em cash games and HORSE are all the rage now, but many players are hesitant to jump in because they are unfamiliar with the rules, betting patterns and user interface with these games. By jumping into these games for play money, there's nothing to worry about when gaining experience.
No Bonus? No Problem!
American players should note there is no welcome bonus associated to joining a US play money poker site, even if there are real money games on the same poker site. A smart thing to look for when joining a new play money poker site is the latest promotions they are running for their players, as we mentioned earlier. Also check out great poker rooms that run plenty of freerolls. Many big name pros started their careers taking down a free to enter freeroll before going on to build up a massive roll.
We Find the Best Free Money Poker Sites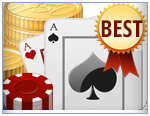 Remember that free money play poker is completely legal in the United States. If you want to find a good play money card game, check out all of the featured poker rooms right here at USLegalPokerSites.com as we've rated all the sites against each other to feature the very best. Our reviews, comparisons and opinions are unrivaled in the industry. We test every site out for reliability, player pools and prize structures, so when you do make the move to real money, you will have found the best websites to play at. Check out our links today and find the best places to start your poker career.